shawn & hannah: married
miraculously, it was a mild winter afternoon with a slight breeze and even a bit of sun as the clouds parted to reveal it setting.  shawn & hannah were so laid back and clearly excited that they were finally going to be married.  we got to start the day out by doing pictures, which can i just say i love?  when you see the pure giddiness and anticipation of the bride and the way she grabbed her groom like she was never going to let him go…it's so so worth it.  at one point, shawn (who is notorious for not liking his picture taken) said, "this is actually fun.  i thought this part was supposed to suck".  which from a groom, i will take as a huge compliment. i may also consider making it my new tagline.   "the sharalee prang photography experience.  it doesn't suck".
it was so encouraging to see some of the men in the family in reflection and prayer before the ceremony…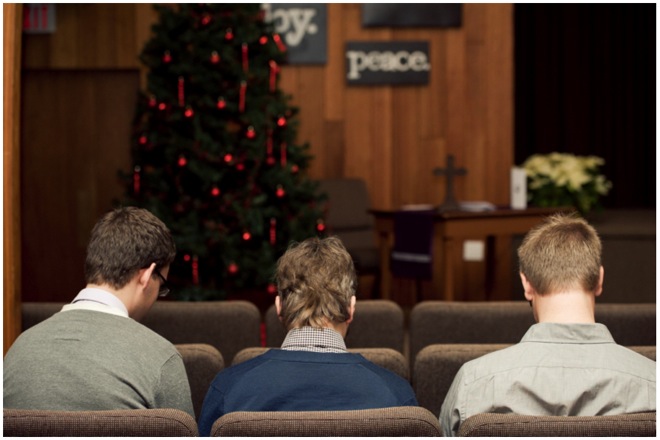 …um, or not.
thank you shawn and hannah for inviting me into your wedding day.  it was so sweet and romantic – you two are a great match!
Tags: fort langley, langley wedding photographer, murrayville hall, the bridge community church langley, white and black, winter wedding
This entry was posted on Thursday, January 12th, 2012 at 2:37 am and is filed under weddings.
« the dewaals: family | bethany & jason: engaged »
Hey, why not leave a comment?
If you have a Facebook account click the button and login to leave a comment.