primrose: new life
so, pretty much everyone loves babies.  even if they don't like to hold babies, they like to look at them, coo at them, put sunglasses on them and laugh…you know how it goes.  and of course, parents are always downright smitten with these little creatures.  even the toughest of new dads tends to melt down into googoogaga talk at some point and even the most tired of new mamas won't be able to keep their eyes off their child for more than a few moments.  we expect it, right?
and while all of that is beautiful and touching to witness, let me tell you what really gets me every time.  as these two exhausted people gaze at their sweet sleeping baby, sometimes for just a moment their weary eyes will meet and in that few seconds, so much love is exchanged.  a mutual admiration and respect, a newfound depth of "knowing"; knowing that together they have participated in creating life, knowing that this life bonds them to one another like never before, knowing that while they have a huge responsibility laying before them in the form of a pink, chubby and completely dependant human being…they also have each other.  this.  this expression of family really and truly gets me every. time.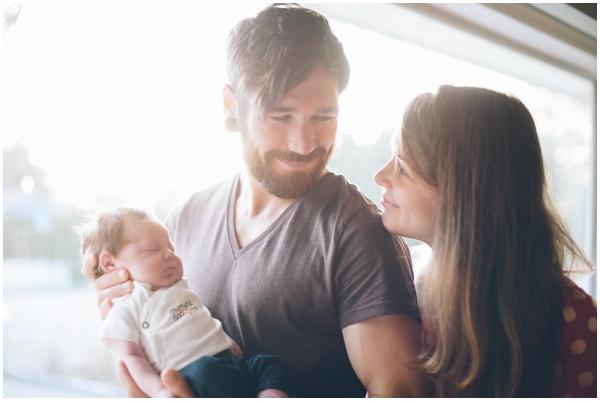 see what i mean?
Tags: family pictures, father daughter, mother daughter, newborn, vancouver baby photographer, vancouver lifestyle photographer
This entry was posted on Tuesday, January 22nd, 2013 at 11:49 pm and is filed under baby pictures, families.
« fort st john winter wedding: daniel & amy | ashley & richie: engaged »
Hey, why not leave a comment?
If you have a Facebook account click the button and login to leave a comment.