harrison hot springs wedding: jason & bethany
peace.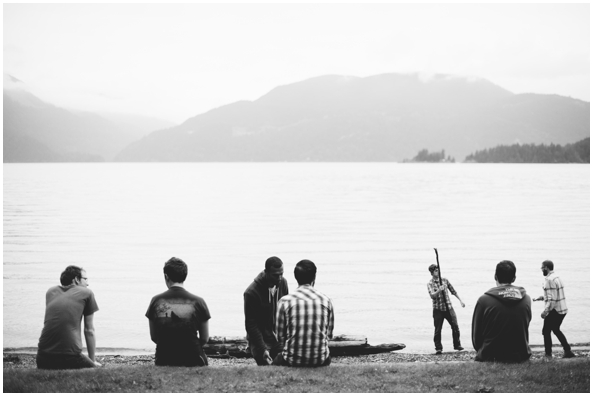 i think that's how i would describe this day: peaceful.  no mad dashes, no fiascos.  just a picture of peace.  we were lakeside at greenpoint park in harrison and it was beautiful.  everyone was drawn to this wedding, including a couple of tracksuit clad grannies and a multitude of mosquitoes…there was something for everyone 🙂
you may remember jason and bethany from their pie themed engagement shoot.  their wedding represented them well and was full of gorgeous blooms, feather details, lace and of course…more pie.
they were still as sweet and relaxed as ever and i loved getting to meet their families and spend time with their friends.  you can learn so much about a person by meeting those they surround themselves with and it's no surprise that these two have become so gracious and kind now that i've hung out with the people that raised them.
Bride's dress: David's Bridal / Headpieces and Boutineres: Carmen West Creative / Ceremony: Greenpoint Park / Reception: Harrison Memorial Hall
and special thank to my amazing assistant, sadia!  she showed up to this wedding even though it was her moving day and her husband's birthday and she worked so hard.  such a lovely girl!
Tags: baby's breath, burlap and lace, carmen west creative, fabric banners, fabric flags, feather boutineres, field of flowers, forest, Greenpoint park, groomsmen in vests, harrison community hall, Harrison wedding photographer, hydrangea bouquets, karla's special teas, lace wedding dress, lakeside wedding, large bridal party, navy blue bridesmaid dresses, tungsten ring, vancouver wedding photographer, white lanterns
This entry was posted on Wednesday, August 1st, 2012 at 4:11 am and is filed under weddings.
« abbotsford lifestyle photography: everett's birth | retro fort langley wedding: mark & beth »
Hey, why not leave a comment?
If you have a Facebook account click the button and login to leave a comment.