Chilliwack Lake Outdoor Fall Wedding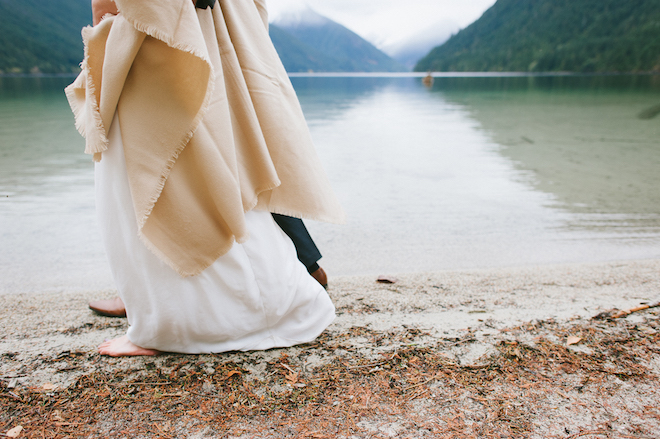 There are some love stories that don't fit into tidy boxes; the path wasn't clear, the trail hadn't been forged.  There are some love stories that are complicated, that face challenge right out of the gate and don't necessarily have a "honeymoon" period. While these stories may be hard for those looking from the outside in to understand or relate to, they are the ones that are forced to rely on a solid foundation, the ones where a choice has to be made very early on to stick with it, to look beyond infatuation and romance…to really and truly choose love.
Jesse & Stefanie's story fits into that category and as we sat in the coffee shop and she shared some of the challenges they were facing only days before their planned wedding, tears streamed down my cheeks hearing the ways they were choosing to honour one another, the people who were sticking by them and even as their future was uncertain, the fact that they were committing to each other…that was not negotiable. Which in my estimation, is cause for celebration and that is exactly what their day was. They had only their closest friends and family gather on the beach of Chilliwack Lake; no wedding party, no flowers, standing on a rug that belonged to her grandparents, they said their vows with their loved ones and the mountains as witnesses.
There are some stories that I can't believe people would choose me to document and I am daily humbled by their invitation to join in on even a portion of their journey. If you need someone to tell your story, especially if your love might be unconventional or doesn't fit in a box, please don't hesitate to contact me – I would love to talk to you and hear more about who you are and who you love.
Chilliwack Lake Provincial Park
SaveSave
SaveSave
SaveSave
This entry was posted on Sunday, November 12th, 2017 at 8:00 pm and is filed under lifestyle, weddings.
« Whistler Nita Lake Lodge Wedding | Little White Chapel Chilliwack Wedding »
Hey, why not leave a comment?
If you have a Facebook account click the button and login to leave a comment.